Windsor Pride Community Events
We are excited to be launching various new events in the near future!
***The Big Potluck Dinner and Dance***
Date: Saturday, March 14th.
Time: Doors open @ 6:00 p.m. and dinner starts @ 6:30 p.m.
An evening of food, socializing and dancing!
All ages welcome, free admission.
Please bring your own plates, cups, cutlery and a dish for 6-8 to share with serving spoons.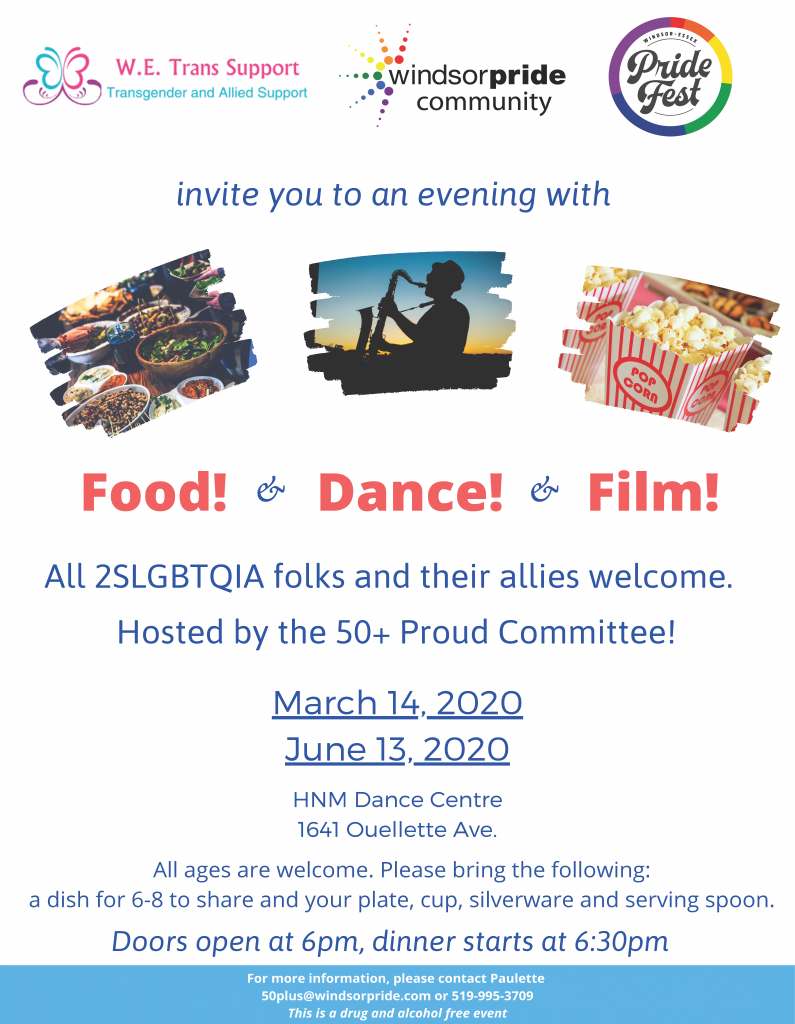 Other Events Around Windsor-Essex
Please note that the following events are organized independently of Windsor Pride Community.
GLBT Dinner Club
"There's always a place for you at our table!"
Coordinated by Mike Cardinal, the GLTB Dinner Club is a monthly gathering for the local 2SLGBTQIA community to share time and eat dinner together. Every month the dinner club meets at a different restaurant with price conscious menus. The group convenes around 6:30pm and eats at 7pm.
Previous dinner clubs have met at restaurants like:
Squirrel Cage
Boston Pizza
Sir Cedric's Fish and Chips Restaurant
The Moose Lodge
Mazaar
Chuck's Roadhouse
Rock Bottom Bar & Grill
"Parks and Rec" Gastropub & Sports Bar
To learn more or sign up to receive the next invitation, please e-mail: [email protected]